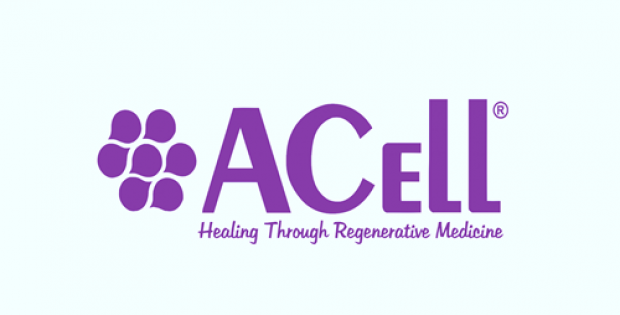 The regenerative medicine firm Acell, Inc. has reportedly declared to published an article in the journal Regenerative Medicine titled 'Comparison of in vivo remodeling of urinary bladder matrix and acellular dermal matrix in an ovine model'.
As per trusted sources, the peer-reviewed publication compared the remodeling response and mechanical strength of a porcine Acellular Dermal Matrix (ADM) and Gentrix Surgical Matrix Plus, a biologically-derived mesh produced by ACell's falgship MatriStem UBM™ technology when implanted to repair a fascial tissue complexity in sheep.
Sources privy to the matter claim that the devices presented in the data had particularly dissimilar responses after they were implanted. The ADM continued at the repair site during the 3-month remodeling procedure and demonstrated restricted growth of host tissue in the device, showed a persistent inflammatory response, and highlighted a reduced mechanical strength.
On the other hand, Gentrix Surgical Matrix was entirely replaced and reabsorbed by tissue at the site and showed increased mechanical strength over the same time frame with levels above or similar to that of native fascia during the remodeling procedure.
Chief Science Officer at ACell, Thomas W. Gilbert, was reportedly quoted stating that the clinical fraternity has traditionally considered that all bio-logically derived surgical grafts give similar results. However, the latest research demonstrates that there are substantial dissimilarities in the host response and resulting mechanical behavior amongst numerous biologically-derived materials over a period of time. Moreover, it shows that device remodeling characteristics shall be considered as pre-implantation strength while assessing various surgical graft materials, Gilbert added.
President and Chief Executive Officer of ACell, Patrick McBrayer, was reportedly quoted commenting that new research paper contributes toward the growing body of research which supports the usage of Gentrix Surgical Matrix in complicated hernia repair surgeries. McBrayer further stated that 2018 has witnessed numerous papers which have distinctly highlighted the ability and strength of the devices manufactured by ACell to enable remodeling of tissues that are biomechanically functional.